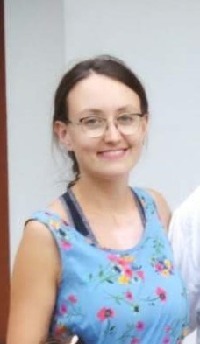 Contact Info
361 rue Jean-françois Breton 34196 Montepllier
PRECOS - Pratiques, REprésentations sociales et COmportementS au sein des socio-hydrosystèmes
DOMAINES DE COMPETENCE
Economie

Sciences politiques

Agronomie
Economics
Political Science
Agronomy
RESUME
Laurie Schneider est doctorante au sein de l'UMR G-Eau (équipe PRECOS) et travaille sur les quotas d'eau dans les territoires agricoles en tension sur la ressource, plus précisément les comportements des agriculteurs en matière de gestion de ces quotas. Son territoire d'étude se situe dans le sud-ouest de la France.
Avant cela, Laurie Schneider a effectué un stage de fin d'étude à la chambre d'agriculture de l'Aude, dans le service « eau et agronomie » afin de travailler sur la gestion quantitative de la ressource. Plus précisément, elle y a travaillé sur les systèmes et coûts régissant la gestion de l'eau agricole dans un territoire, et sur la création d'un organisme unique de gestion collective (OUGC).
Laurie Schneider is a PhD student at the UMR G-Eau (PRECOS team) and works on water quotas in agricultural territories under pressure on the resource, and more precisely on farmers' behaviors in managing these quotas. Her study area is located in the southwest of France.
Before that, Laurie Schneider did an internship at the Chamber of Agriculture of Aude, in the "water and agronomy" department, in order to work on the quantitative management of the resource. More precisely, she worked on the systems and costs governing the management of agricultural water in a territory, and on the creation of a single collective management organization (OUGC).
FORMATION
Après une licence à l'Institut d'Etudes Politiques (IEP) d'Aix-en-Provence, dont un an d'échange universitaire avec la faculté de sciences politiques de Lettonie (Riga), Laurie Schneider a suivi le master « Politiques publiques euro-méditerranéennes » de ce même IEP (spécialisation enjeux environnementaux) et a obtenu le diplôme d'IEP mention « études politiques ». Elle a ensuite complété son parcours par le master 2 « eau et société » (Montpellier SupAgro, AgroParisTech et faculté de sciences de Montpellier).