Contact Info
IRD - INRAE - 361, rue JF Breton - BP 5095 - 34196 Montpellier cedex 5
Socio-Hydro - Dynamiques Socio-Hydrologiques des territoires de l'eau
DOMAINES DE COMPETENCE
Hydrogéologie

Agronomie

Economie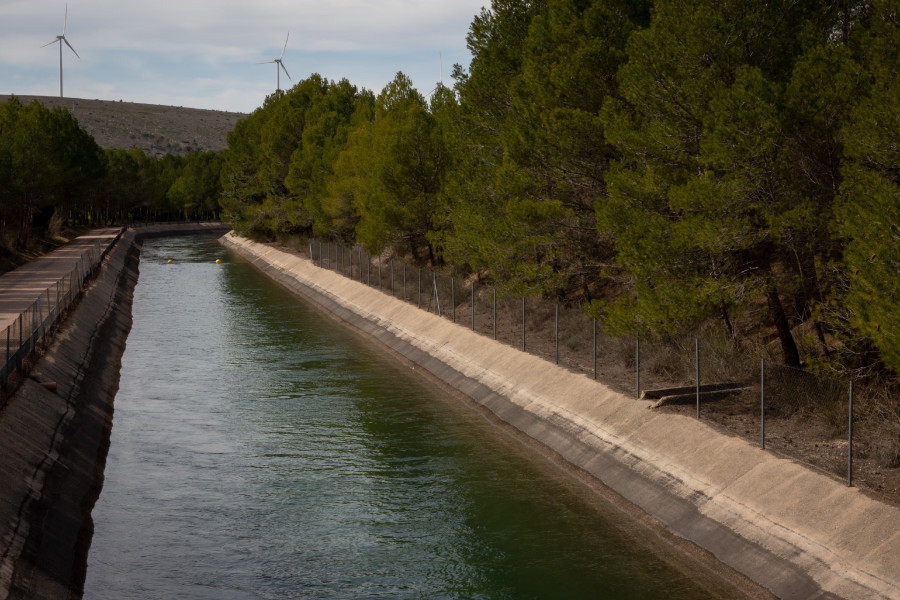 © J. Rodriguez-Ros, IRD
RESUME
Javier est étudiant de doctorat, candidat au Groupe Gestion, Acteurs et Usages de l'Eau (G-EAU) à l'Institut de Recherche pour le Développement (IRD). Tout au long de sa carrière, il a travaillé et collaboré avec différentes ONG et centres de recherche en Amérique latine et en Afrique pour explorer la gouvernance de l'eau et ses impacts sur la société et les écosystèmes. Son expérience professionnelle inclut la gestion de projets de développement international, la gouvernance de l'eau, les processus de renforcement des capacités, l'agroécologie et la recherche. Dans ses recherches, il examinera les politiques et stratégies changeantes qui déterminent comment et quelles solutions sont proposées, financées, mises en œuvre et gérées pour répondre aux défis de l'eau dans les bassins du Segura et du Tage en Espagne. Cette recherche établit des liens avec et informe des études et des cadres plus larges sur les bassins hydrographiques et la gouvernance à plusieurs niveaux, ainsi que sur l'écologie politique du développement des bassins hydrographiques. Vous pouvez en savoir plus sur ses expériences professionnelles sur son site Web : 
www.waterstories.es
Javier is a PhD candidate for the Water Management, Actors and Uses Group (G-EAU) at the Institute for Research for Development (IRD). Throughout his career, he has worked and collaborated with different NGOs and research centers in Latin America and Africa to explore water governance and its impacts on society and ecosystems. His professional experience includes the management of international development projects, water governance, capacity building processes, agroecology and research. In his research, he will examine the changing policies and strategies that determine how and what solutions are proposed, financed, implemented and managed to meet the water challenges in the Segura and Tagus basins in Spain. This research links to and informs broader studies and frameworks on watersheds and multilevel governance, as well as the political ecology of watershed development. You can read more about his professional experiences on his website : 
www.waterstories.es
FORMATION
MSc Agronomie - Spécialisation Sciences & Technologies en Ressources, Systèmes Agricoles et Développement. Diplômé supérieur à la moyenne / 2013 Centre International d'Études Supérieures en Sciences Agronomiques (Montpellier SupAgro), France.

Master de la gestion intégrée des terres et des eaux (MIL). Spécialisation en irrigation et gestion de l'eau / 2012 Université et centre de recherche de Wageningen (WUR), Pays-Bas.

Licence en génie agricole Spécialisation en génie rural: hydraulique, construction, usinage et développement rural / 2011 Université technique de Madrid (UPM), Espagne.

Lauréat d'une bourse Marie Skłodowska-Curie 2020 de l'Innovative Training Network NEWAVE pour l'achèvement d'un programme de doctorat en politique de fermeture de bassin fluvial (Espagne).

Lauréat de la bourse de recherche : International Waters Fellowship 2017 (Université de la Colombie-Britannique), permettant de mener une recherche indépendante sur les questions de gouvernance de l'eau sur les systèmes de gestion communautaire de l'eau des zones périurbaines de Lima, Pérou.
PRINCIPALES PUBLICATIONS
1- Articles
Rodríguez Ros, J. (2020). Water Security in Peri-Urban Areas of Lima, Peru. International WaTERS Network.

Oates, N.; Hisberg; Rodriguez Ros, J.; Solomon, H.; Ludi, E.; Marlet, S.; Jamin, J.Y. (2017). The Implications of State Intervention for Self-Governed Irrigation Schemes: Insights From Tigray, Ethiopia: State intervention in self- governed irrigation schemes, Ethiopia. Irrigation & Drainage, 10.1002/ird.2121

Naroua, I .; Rodríguez Ros, J .; Rodríguez Sinobas, L .; Sánchez Calvo, R. (2012). Evaluación de los sistemas de riego por aspersión en la Comunidad de Regantes "Río Adaja" y propuestas para la mejora del manejo del riego.
2- Rapports techniques
Coba, J.L.; Juan, G; Rodríguez Ros, J; Romero, N. (2015). Aportes a la planificación para la gestión integral de los recursos hídricos. Contribución del Comité de la Subcuenca del río Chambo. Agronomes et Vétérinaires Sans Frontières (AVSF).
Website : www.waterstories.es

LANGUES
Spanish (native); English (fluent); French (fluent); Portuguese (proficient); Italian (basic); Catalan (basic).
IT 
Excellent command of Microsoft Office package, Geographic Information Systems –GIS (QGIS, ArcGIS, QFIELD, GuruMaps), ATLAS.ti, CropWat, Autocad, CYPE and Hcanales.
PROFESSIONNAL PHOTOGRAPHER
Experience on photographing cultural events and portraits with the Civil Volunteering Group (GVC) of Switzerland. Expert use of Adobe Software (Lightroom, Photoshop, Bridge, Premiere).