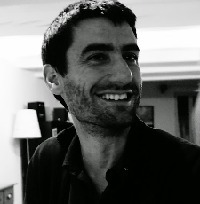 Contact Info
04 67 15 79 98 ou 04 67 15 79 90
BRGM - DEPA/NRE 1039 rue de Pinville 34000 Montpellier - France
Economiste 
PRINCIPAUX DOMAINES DE COMPETENCE : 
Econ

omie de l'environnement.

Economie de l'eau et de ressources naturelles
Evaluation des politiques publiques

Approches d'économie empirique : enquêtes, économétrie
 MAIN AREAS OF EXPERTISE : 
Environmental economics.
Water and natural resources economics
Evaluation of public policies
Empirical economics approaches: surveys, econometrics
RESUME
Philippe LE COENT a une formation initiale d'agronome et a travaillé pendant 10 ans comme expert en production végétale, dont 6 ans à l'Organisation des Nations unies pour l'alimentation et l'agriculture. Il a ensuite développé des activités de recherche en économie de l'environnement et a obtenu son doctorat en économie en 2016. Ses premiers travaux de recherche portent sur la conception et l'évaluation d'instruments politiques innovants visant à favoriser l'adoption de comportements pro-environnementaux par les agents économiques. Il a notamment réalisé l'une des premières expériences contrôlées randomisées avec des agriculteurs en France.  Depuis 2018, il est chercheur en économie de l'environnement au BRGM, à Montpellier, en France. Il développe des recherches sur l'évaluation économique de l'environnement et des services écosystémiques. Il a dirigé de 2018 à 2020 les recherches économiques du projet H2020 NAIAD sur l'évaluation des Solutions fondées sur la Nature  (SfN) pour les risques liés à l'eau. Il développe également des recherches sur l'économie des ressources en eau et sur les méthodes de prise de décision en situation d'incertitude forte, dans le contexte du changement climatique. Il mobilise principalement des méthodes empiriques telles que l'analyse économétrique, les enquêtes quantitatives, les expériences de choix et l'économie expérimentale en laboratoire et sur le terrain
Philippe LE COENT was originally trained as an agronomist and worked for 10 years as an expert in crop production, including 6 years at the Food and Agriculture Organization of the United Nations. He then developed research activities in environmental economics and obtained his PhD in economics in 2016. His early research work focused on the design and evaluation of innovative policy instruments to promote pro-environmental behavior by economic agents. In particular, he conducted one of the first randomized controlled experiments with farmers in France.  Since 2018, he has been a researcher in environmental economics at BRGM in Montpellier, France. He develops research on the economic valuation of the environment and ecosystem services. He led from 2018 to 2020 the economic research of the H2020 NAIAD project on the valuation of Nature-based Solutions (NBS) for water-related risks. He is also developing research on water resource economics and decision-making methods under high uncertainty in the context of climate change. He mainly uses empirical methods such as econometric analysis, quantitative surveys, choice experiments and experimental economics in the laboratory and in the field.
FORMATION:
-2013-2016 :Université de Montpellier.
Thèse en Economie de l'Environnement obtenue au LAMETA.
-2012-2013 :Montpellier SupAgro / Université Montpellier 1.
Master Recherche en Economie (major) : Agriculture, Alimentation et Développement Durable (A2D2).
-1999-2002 : Montpellier SupAgro, France.
Ingénieur agronome spécialisé en production végétale durable.
-1997-1999 :Lycée Thiers, Marseille, France.
Classe préparatoire aux grandes écoles (Spécialité BCPST).
PUBLICATIONS – COMMUNICATIONS :
Articles de revues à comité de lecture 
https://hal.science/search/index/q/*/authIdHal_s/philippe-le-coent
https://www.researchgate.net/profile/Philippe-Le-Coent
https://orcid.org/0000-0003-3694-3628