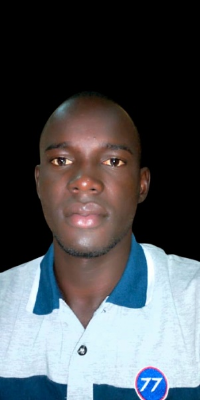 Contact Info
UGB / Centre ISRA-IRD de Bel-air - Dakar - Sénégal
Socio-Hydro - Dynamiques Socio-Hydrologiques des territoires de l'eau
DOMAINES DE COMPETENCE
Géographie physique / Hydrologie de surface
RESUME
Omar GOUDIABY est un doctorant en Géographie, parcours écosystèmes et environnement, spécialité hydrologie de surface à l'Université Gaston Berger de Saint-Louis (Sénégal). Ses travaux de thèse portent sur l'évaluation des estimations de pluies par satellites pour la modélisation hydrologique dans le bassin du fleuve Sénégal (Afrique de l'Ouest). À l'échelle de ce bassin, la disponibilité d'observations météorologiques de qualité constitue un enjeu majeur. En effet, les données de mesures au sol sont souvent lacunaires et difficilement accessibles (à cause de leur coût d'acquisition élevé). Cela constitue un handicap pour la connaissance des ressources en eau, notamment l'analyse et la modélisation des évolutions hydrométéorologiques. Dans ce contexte, la thèse de Monsieur Omar GOUDIABY cherche à (i) évaluer les estimations de pluies satellites et réanalyses dans cette zone (hauts bassins Guinéens) et déterminer la pertinence des différents produits disponibles (CHIRPS, MSWEP, TRMM) et (ii) évaluer la sensibilité respective des modèles hydrologiques à ces sources de données afin de proposer une approche adaptée pour la compréhension et gestion des ressources en eau dans le bassin du fleuve Sénégal.
FIELDS OF EXPERTISE
Physical geography / Surface hydrology
SUMMARY
Omar GOUDIABY is a PhD student in Geography, specializing in ecosystems and environment, surface hydrology at the Gaston Berger University of Saint-Louis (Senegal). His thesis work focuses on the evaluation of satellite rainfall estimates for hydrological modeling in the Senegal River basin (West Africa). At the scale of this basin, the availability of quality meteorological observations is a major issue. Indeed, ground measurement data are often incomplete and difficult to access (because of their high acquisition cost). This is a handicap for the knowledge of water resources, especially for the analysis and modeling of hydrometeorological evolutions. In this context, the thesis of Mr. Omar GOUDIABY seeks to (i) evaluate satellite rainfall estimates and reanalyses in this area (upper Guinean basins) and determine the relevance of the different products available (CHIRPS, MSWEP, TRMM) and (ii) evaluate the respective sensitivity of hydrological models to these data sources in order to propose an adapted approach for the understanding and management of water resources in the Senegal River basin.
FORMATION
Université Gaston Berger de Saint Louis, Sénégal
Master Géographie (parcours écosystèmes et environnement : option hydrologie de surface)
THESE EN COURS
Apport des estimations de pluies par satellites pour la modélisation hydrologique dans le bassin du fleuve Sénégal
| | | | |
| --- | --- | --- | --- |
| Ansoumana BODIAN | Maître de Conférences | UFR LSH/UGB | Directeur de Thèse |
| Alain DEZETTER | Chargé de Recherche | HSM-IRD (Montpellier) | Co-encadrant |
| Andrew OGILVIE | Chargé de Recherche | UMR G-EAU (Montpellier) | Co-encadrant |