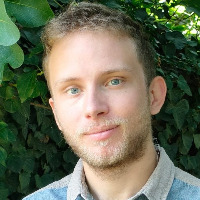 Contact Info
IRD - Phnom Penh - Cambodge
Socio-Hydro - Dynamiques Socio-Hydrologiques des territoires de l'eau
DOMAINES DE COMPETENCE
Hydrogéologie – Hydrogeology
Océanographie - Oceanography
RESUME
Jonathan Van Hanja est actuellement en VIA (volontariat international en administration) au sein de l'UMR G-EAU au Cambodge. Il a pu développer un profil polyvalent et s'intéresse aujourd'hui à une approche pluridisciplinaire des thématiques de recherche.  Ses expériences variées lui ont permis d'acquérir des compétences en SIG (Qgis), statistiques (R) et dans le travail de terrain.
-------------------------
Jonathan Van Hanja is currently a « VIA » (International Administration Voluntary) within the UMR G-EAU in Cambodia. He has developed a multi-skilled profile and is now interested in a multidisciplinary approach to research topics. His varied experiences have given him skills in GIS (Qgis), statistics (R) and fieldwork.
FORMATION
2021-2022 : Formation de technicien rivière (Lannemezan, France)
2019-2021 : Master en Océanographie (Liège, Belgique)
2015-2018 : Licence en Sciences de la vie (La Rochelle, France)
Temp ATER-PD : Personnel Temporaire – ATER – Post-Doc