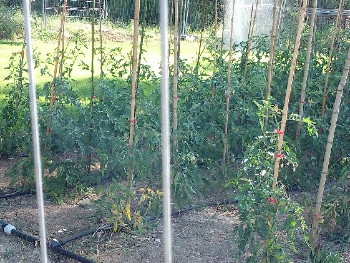 © Photo : Irrigated tomato crop - Claire SERRA-WITTLING (INRAE)
ACTIS COMPUTER plans to offer home gardeners an innovative information technology (IT) solution to schedule irrigation with only little information needed. This system is working with past meteorological data and weather forecast.
The ACTIRRIG project aims at realising the proof of concept by using OPTIRRIG crop model in « real time » to determine dates and doses of water applications, under experimental conditions at the Lavalette experimental station.