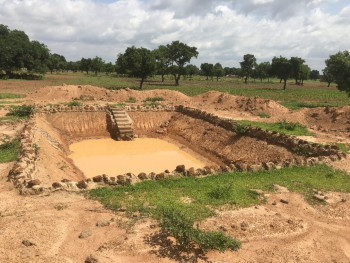 © Photo : Small irrigation basins - Rahim Ouedraogo (Cirad)
The project aims to co-construct irrigation solutions with the main actors of small-scale irrigation sector in Burkina Faso, including innovation support services.
It focuses on small-scale private irrigation around dams and in lowlands, as well as supplementary irrigation from small basins. The aim is to find solutions to improve groundwater and surface water resource management, particularly for crops irrigation. The project gathers African and European researchers from complementary scientific backgrounds, particularly in hydrology, agronomy and social sciences.