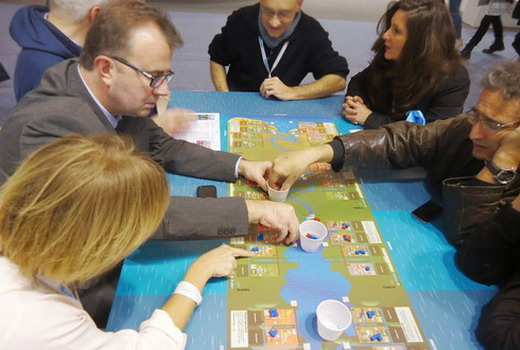 Training courses: G-EAU staff give the following courses:
Master, Advanced Master,

Training courses for engineers

: 1500 to 2000 hours of tuition (2/3 in France in courses organized by AgroParisTech and SupAgro, under whose aegis is the UMR G-EAU, and in the

Master Eau

, 1/3 in southern countries given by expatriate researchers who work in institutes of regional importance).
Continuing education (Ministries, water agencies...).
ParisTech "SUEZ – Water for All" Chair", funded by the Fonds SUEZ Initiatives.
PhD programs in

4 graduate schools

: GAIA (Agronomy and Environmental Sciences, University of Montpellier) and EDEG (Economics and Business Administration, University of Montpellier), ABIES (Agriculture, Food, Biology, Environment and Health, AgroParisTech) Physics, Modeling and Engineering Sciences (Marseille).
Photo : © G. Abrami